Jean-Michel
Cousteau
Ocean Futures Society
Impassioned, eloquent spokesman and diplomat for the environment, winner of Emmy and Peabody Awards.
"Clean water, air, and biological diversity are our planet's legacy.

Explorer, environmentalist, educator, film producer: for more than four decades Jean-Michel Cousteau has used his vast and varied experiences to communicate to people of all nations and generations his love and concern for our water planet.

Since first being 'thrown overboard' by his father at the age of seven with newly invented SCUBA gear on his back, Jean-Michel has been exploring the ocean realm. The son of ocean explorer Jacques Cousteau, Jean-Michel spent much of his life with his family exploring the world's oceans aboard Calypso and Alcyone. After his father's death in 1997, Jean-Michel founded Ocean Futures Society (www.oceanfutures.org) to carry on this pioneering work.

Responding to his father's call to 'carry forward the flame of his faith,' Jean-Michel's Ocean Futures Society, a non-profit marine conservation and education organization, serves as a 'Voice for the Ocean' by developing marine education programs. Jean-Michel serves as an impassioned, spokesman and diplomat for the environment, reaching out to the public through a variety of media. He has produced over 70 films, and been awarded the Emmy, the Peabody Award, the French equivalent of the Emmy, and the Cable Ace Award.

"I carry this Olympic Flag
in recognition of future generations
whose birthright is a sustainable global environment."

2001 Olympic Games Utah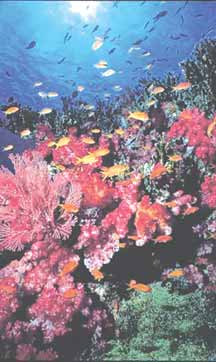 The Olympics Principle

Latest Keiko News