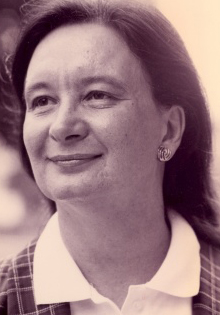 Beyond The
Science Wars

7PM Thursday, February 12, 2008
Purchase Tickets

Season Tickets for this event are available through our office at 503-232-2300 or online here! A season ticket represents a 40% savings off single ticket prices.
Single Tickets for this event are available at Ticketmaster or PCPA Box Office.
Dr. Susan
Haack

University Of Miami
Susan Haack was educated at Oxford (B.A., 1966, B.Phil. 1968), and Cambridge (Ph.D.,1972). Formerly a Fellow of New Hall, Cambridge (1968-71), and then Lecturer (1971-6), Reader (1976-82), and Professor of Philosophy (1982-90) at the University of Warwick, U.K., she has taught since 1990 at the University of Miami, where she is presently Cooper Senior Scholar in Arts and Sciences, Professor of Philosophy, and Professor of Law. In 1997-8 Haack was national Phi Beta Kappa Romanell Professor of Philosophy.
In the course of her career she has held visiting professorships at the University of Guelph (Canada), the University of Cape Town (South Africa), the University of Virginia, the Australian National University, the University of Santiago de Compostela (Spain), Aarhus University (Denmark), and (in the faculty of laws) the University of Bologna.
Social Biology
Evolution
Anthropic Principle
Science has come under attack in recent years from philosophers and cultural critics who have described it as, among other sins, culturally determined, too often dependent on the biases of scientists.
Haack takes a searching look at how science interacts with and is influenced by other areas of human endeavor. Science often interacts with the law in courts' use of expert testimony on defendants' mental state or physical evidence. Haack reviews the fascinating history of this tentative dance between law and science, and how in recent years the legal system has struggled to determine what scientific ideas can be considered as accepted beyond dispute. Religion and the concept of "intelligent design" also come under scrutiny.



Haack is the author of numerous works including:
Deviant Logic
Philosophy of Logic.
Evidence and Inquiry
Manifesto of a Passionate Moderate
Defending Science
Trial and Error: The Supreme Court's Philosophy of Science2006
Pragmatism, Old and New