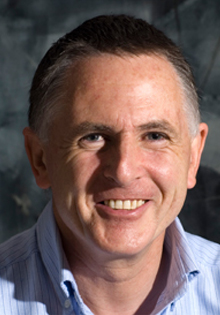 Holistic Design:
A Philosophical Framework

7PM Thursday, January 15, 2008
Purchase Tickets

Season Tickets for this event are available through our office at 503-232-2300 or online here! A season ticket represents a 40% savings off single ticket prices.
Single Tickets for this event are available at Ticketmaster or PCPA Box Office.
Dr. Terence
Love

Curtin University in
Western Australia
Love has been involved in design, consultancy and contracting businesses since the 1970s. Project areas have included engineering, vehicle design, building refurbishment and restoration, sustainable design, alternative/appropriate technology research, solar building design and research, organisational systems, computer systems, web site design, publishing, complex socio-technical systems analysis, and design out crime/security design.
He has experience in researching design activity in a variety of fields and 35 years experience in computer systems development.
Currently, he works at Curtin University (Design) and Edith Cowan University (Engineering) in Australia. He is a visiting Professor and Member of the Scientific Council at IADE/UNIDCOM in Lisbon, Portugal and has an honorary Fellowship at the Institute of Entrepreneurship and Enterprise Development at Lancaster University, UK.
Terence Love's Specialties:
Design, analysis and improvement of complex socio-technical systems. Improvement of design processes and designed outcomes. Design of useful and helpful information systems and web sites. Simulation and modeling. Research in complex social and technical environments. Multi-disciplinary research and design projects.
Feeling different: upturning emotion and feeling in design
Design activity depends on our inner subjective life both as designers and as users of designed products, systems, organisations and services. For 5000 years, humans have been interpreting their inner life through a particular perspective on emotions and feelings. We have a now deeply established model of emotion and feeling embedded in literatures, myths, religions and cultures. This perspective on emotion and feelings extends to the sciences concerned with the psyche and cognition. This 5000 year old view of emotions is simple and neat – we feel emotions of love, sadness, happiness etc.
H. L. Mencken: For every complex problem, there is a solution that is simple, neat, and wrong.
Recent research by Damasio and others suggest that the 5000 year 'simple and neat' view of emotions and feelings is flawed. It doesn't align with what is now known about how the phenomena occur inside us. Damasio's insights turn upside down many theories particularly in areas of design and creativity. This lecture gives a helicopter view of the implications of Damasio's insights and how they radically change how we understand how we design our world's future, and our personal environments, and how we see ourselves as creative humans.