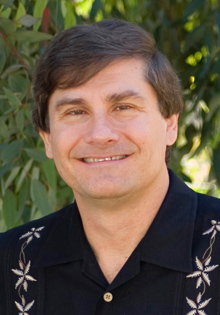 Dark Energy and the Runaway Universe


7PM Tuesday, November 2nd, 2010
Are the slight quantum fluctuations of energy levels of electrons in an atom evidence of dark-energy-radiation?
Purchase Tickets

Season Tickets for this event are available through our office at 503-232-2300 or online here! A season ticket represents a 40% savings off single ticket prices.
Dr. Alex
Filippenko

Professor of Astronomy
UC Berkeley
Alex Filippenko is the Richard and Rhoda Goldman Distinguished Professor in the Physical Sciences. His research accomplishments, documented in more than 600 published papers, have been recognized by several major prizes, and he is one of the world's most highly cited astronomers. In 2009 he was elected to the National Academy of Sciences. He has won the top teaching awards at UC Berkeley and has been voted the "Best Professor" on campus six times. In 2006, he was selected as the Carnegie/CASE National Professor of the Year among doctoral institutions. He has produced four astronomy video courses with The Teaching Company and coauthored an award-winning textbook.
An avid tennis player and hiker, he enjoys world travel and is addicted to experiencing total solar eclipses (10, and counting).
Observations of very distant exploding stars show that the expansion of the Universe is now speeding up, rather than slowing down due to gravity as expected. Over the largest distances, our Universe seems to be dominated by a mysterious, repulsive "dark energy" that stretches the very fabric of space itself faster and faster with time.


Books by
Alex Filippenko