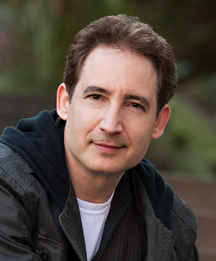 Hidden Realities: Parallel Universes and the Deep Laws of the Cosmos

7PM Thursday, February 24, 2011
Purchase Tickets

Season Tickets for this event are available through our office at 503-232-2300 or online here! A season ticket represents a 40% savings off single ticket prices.
Dr. Brian
Greene

Professor, Columbia University
Dr. Brian Greene (born February 9, 1963) is a physicist and one of the world's foremost string theorists. As of 2003, he is a professor at Columbia University. Born in New York City, Greene was a child prodigy in mathematics. At the age of five, he could multiply 30-digit numbers. His skill in mathematics was so great that by the time he was twelve years old, he was being privately tutored in mathematics by a Columbia University professor because he had surpassed the high-school math level. He entered Harvard in 1980 to major in physics, and with his bachelor's degree, Greene went to Oxford University, in England, as a Rhodes Scholar.
In recent years, a growing body of work based on a broad spectrum of ideas from quantum mechanics, cosmology, and string theory has been steadily converging around a proposal that our universe is actually only one of many universes. In fact, research supports a number of different models of parallel universes in which our world appears: for instance, as one of many 'bubbles' in a rapidly growing bath of universes, or as one of numerous cosmic slabs separated from one another through additional spatial dimensions. In this presentation, Greene, with his trademark impartiality, crystal-clear prose, and inspired use of analogy, opens up the strange worlds of the "multiverse," taking us on a journey grounded firmly in science, and limited only by our imagination.


Books by
Dr. Brian Greene