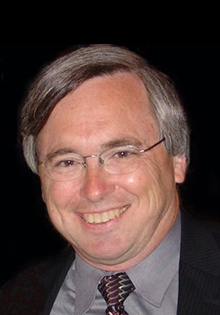 The Dice of Life

How probability rules the universe,
society and science

7PM Thursday, October 7, 2010
Purchase Tickets
Season Tickets online here! A season ticket represents a 40% savings off single ticket prices.

Single Tickets

Tom
Siegfried

Editor in Chief
Tom Siegfried, editor in chief of Science News, was born in Ohio. He earned an undergraduate degree from Texas Christian University with majors in journalism, chemistry and history, and has a master of arts with a major in journalism and a minor in physics from the University of Texas at Austin. His journalism career began at the Fort Worth Press and he later served on the journalism faculty at Texas Christian University before joining the Dallas Morning News, where he was science editor from 1985 to 2004. His awards include the American Geophysical Union's Robert C. Cowen Award for Sustained Achievement in Science Journalism, the Science-in Society award from the National Association of Science Writers, the American Association for the Advancement of Science-Westinghouse Award, and the American Chemical Society's James T. Grady-James H. Stack Award for Interpreting Chemistry for the Public. He is the author of The Bit and the Pendulum, (Wiley, 2000), and Strange Matters (Joseph Henry Press, 2002), and A Beautiful Math (Joseph Henry Press, 2006), and is also a contributor to the National Association of Science Writers' Field Guide for Science Writers.
Science is often presented as the source of certain knowledge, a cosmic constitution that governs the behavior of physical phenomena and the processes of life. Which it does. But that constitution does not decree a cause-and-effect certainty of unbreakable laws. Rather it encompasses principles of probability and statistics; the "laws" it establishes are those of chance.

From atoms and molecules, to life's evolution, to human nature and human society and even the existence and properties of the physical universe, science's insight into nature mirrors lessons learned from roulette wheels and flipping coins. Most important (and least understood) of all, science's methods of making discoveries rely (almost blindly) on statistical reasoning, which makes policy making based on scientific studies a very risky business.


Books by Tom Siegfried