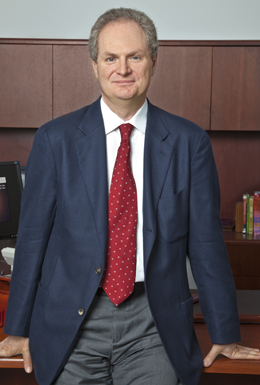 Breakthrough in Energy:
Nano-Solar


7PM Thursday, March 15th, 2012
Purchase Tickets

Season Tickets for this event are available through our office at 503-232-2300 or online here! A season ticket represents a 40% savings off single ticket prices.
Dr. Paul
Alvisatos

Lawrence Berkeley
National Laboratory
Paul Alivisatos is an award-winning chemist and internationally recognized authority on the fabrication of nanocrystals and their use in solar energy applications. He was named the seventh director of the Lawrence Berkeley National Laboratory in 2009. As director of the Helios Solar Energy Research Center, a position he retains, Alivisatos has overseen transformational research into artificial photosynthesis and nano-based photovoltaic technology.
In addition to his Berkeley Lab duties, Alivisatos holds appointments with UC Berkeley as the Bock Professor of Nanotechnology and as a professor in the departments of materials science and chemistry. He is a scientific founder of two prominent nanotechnology companies, Nanosys and Quantum Dot Corp, now a part of Invitrogen, as well as a board member of Solexant, a highly touted photovoltaic start-up. Alivisatos is also the founding editor of Nano Letters, a publication of the American Chemical Society.
Alivisatos earned his
B.A. in Chemistry with honors. He attended UC Berkeley and graduated with a Ph.D. in Chemical Physics in 1986. He went to AT&T Bell Labs as a post-doctoral fellow and returned to Berkeley in 1988 as an assistant professor of chemistry. He was promoted to associate professor in 1993 and full professor in 1995. He served as UC Berkeley's Chancellor's Professor from 1998 to 2001, and added an appointment as a professor of materials science and engineering in 1999.
STUDY GUIDE
As director of Berkeley Lab, Alivisatos has launched two major scientific initiatives, "Carbon Cycle 2.0," a multidisciplinary approach to developing ways to help restore the balance in Earth's carbon cycle, which has been adversely affected by human activity, and the "Next Generation Light Source," the world's first facility capable of producing x-ray pulses measured in attoseconds, the timescale needed to capture the movement of electrons. Alivisatos has also proactively invigorated Berkeley Lab's safety culture and elevated the Lab's community outreach efforts.

Alivisatos was appointed to lead Berkeley Lab's Materials Sciences Division by then Lab director Charles Shank who hailed him as "one of the fathers of nanoscience." One of the first to publish scientific results in the field, Alivisatos went on to publish well over 100 papers. He is widely recognized as the man who altered the nanoscience landscape with the creation of rod-shaped semiconductor nanocrystals that could be stacked to create nano-sized electronic devices. Until then, semiconductor nanocrystals came in one shape only, that of a sphere. He followed that milestone with numerous other technical breakthroughs that advanced nanotechnology, including the creation of a new generation of hybrid solar cells that combined nanotechnology with plastic electronics.