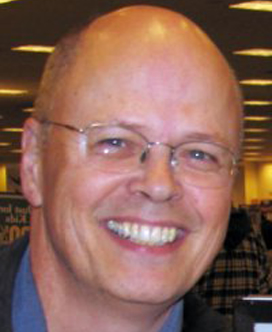 Life Ascendant:

A Post-Darwinian Worldview


Terry Bristol
Institute for Science, Engineering and Public Policy
Portland State University
7pm Wednesday
May 21st, 2014
Purchase Tickets
Season Tickets for this event are available at 503-819-8365 or online here!

Buy Season
Tickets Online!
(Search =Linus)

New Ticketing
System with no ticketing charge,
only $3.25 total
for mailing
Season Tickets.
Terry Bristol
Institute for Science,
Engineering and Public Policy

Terry Bristol is a Philosopher of Science and Engineering who has held teaching positions at Linfield College, Portland State University, and Portland Community College. He has been President of the Institute for Science, Engineering and Public Policy, affiliated with Portland State University since 1987. He graduated from University of California at Berkeley with a degree in Philosophy with an emphasis in the Philosophy of Science. Paul Feyerabend was his Honors Thesis Advisor at Berkeley. He then entered a PhD program at the University of London, working with Imre Lakatos and the 'Karl Popper Group' at the London School of Economics, completing five years of graduate research.
Terry Bristol served as President of the Columbia Willamette Chapter of Sigma Xi (Research Society of America) for several years. He has a number of both scientific and philosophical publications and has made numerous conference presentations. He is an active member of the Philosophy of Science Association, The History of Science Society, the Society for the History of Technology, the Forum on Philosophy, Engineering and Technology, Sigma Xi,The American Philosophical Association, the American Physical Society, and the AAAS.
We are in the midst of a fundamental transition to a post-Darwinian understanding of biological evolution. The 20th century's neo-Darwinian Synthesis is unable to make sense of the historical, ecological and genetic research results of the last fifty years. For instance, the first 80 percent of the history of life is completely non-Darwinian with single cell organisms developing and sharing their new technologies – by lateral gene transfer. However, the numerous empirical demonstrations of the inadequacies of the Darwinian tradition don't automatically generate a new superseding understanding.
What is needed, as Thomas Kuhn argued in his famous book, The Structure of Scientific Revolutions, is a Paradigm Shift – a conceptually discontinuous revolution – to a new way of understanding both the old established and more recent research results.